Merry Christmas & happy holidays to all our friends!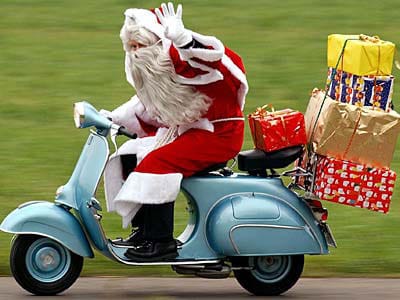 Follow Santa to monasterystays.com
Experience a true slice of Italian life in 2017!
We wish you all a safe, peaceful Christmas
and joyous holiday season.
Looking for a New Year resolution?
Follow our friend on the Vespa and scoot to monasterystays.com to book a unique accommodation experience for your trip to
Italy in 2017!
Immerse yourself in 1500 years of tradition – stay at genuine monastery & convent guest houses, ideally located throughout Italy.
Bed & breakfast accommodation with a warm welcome for individuals, families & groups alike.